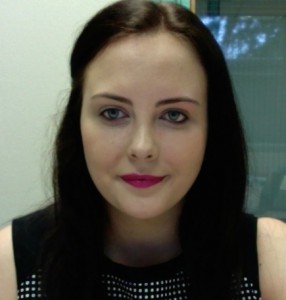 We're pleased to announce Emily Rostern has joined 1Gas as a Gas Connections  Consultant. She qualified from Bury College with a triple distinction in travel and tourism and she hopes to pursue her interest in travel in the future. Emily's recent work experience includes working in retail for a loans company in Manchester and working in the south of France as a holiday representative.
Whilst working at the loans company, her main duties were to offer short term financial solutions for those who needed them. Her customer service was rated with 'wow' alerts for good customer service and 'rescue' alerts for unsatisfactory service. Emily  achieved the highest number of 'wow' alerts (34) in the Manchester region with no rescue alerts. She also received a letter from her previous Managing Director of 450+ stores praising her great work, no mean feat! Last summer Emily worked at Manchester Airport as a check in assistant for Thomson Airways. Responsibilities included handling delayed passengers and also making sure everyone got off on their holidays on time!
Emily is really looking forward to getting started at 1Gas, and excited to be part of a really friendly team, and putting her great customer service experience to good use. In the next couple of years she hopes to have moved out of her parents house and be driving around in a lovely new Fiat 500, (a mint green one of course!) Emily's interests outside of work include pub quizzes and fancy cocktails – she is happier when the two are combined!